Security
As part of our Store With People Who Care values we invest heavily in our security systems, training and daily routines. It's something we are really passionate about. From security fencing to flood lights we work hard to protect against danger, damage and loss.

Our customers enjoy peace of mind with our security practices. We offer a selection of security services to meet your needs. Electronic security entry and exit gates controlled by your own unique gate P.I.N, Flood lighting, CCTV throughout, individually alarmed spaces supported by an afterhours back to base monitoring service, and wait for it, our team will personally check your padlock every single day.

Is just another way can help ease your mind whilst storing onsite.
Closed Circuit Camera Surveillance
Every Kennards Self Storage location is equipped with Digital Closed Circuit Surveillance Systems. Each camera is strategically placed (mounted) to record all movement in areas of high activity.
These digital recording are securely stored for future access and review if and/or when the need arises.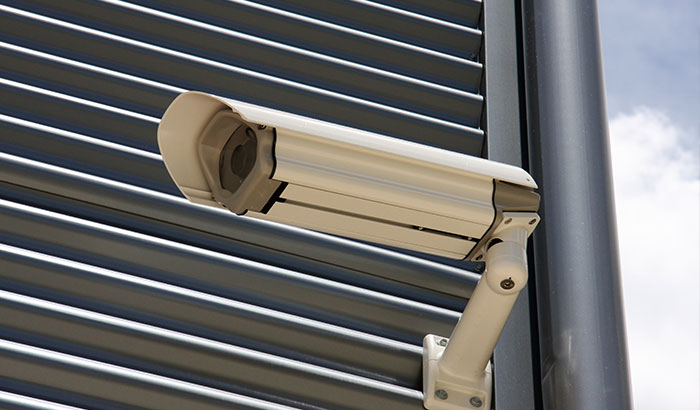 In addition, all Kennards Security Systems are regularly monitored to enable swift repair of faults and to ensure that the system is always functioning as it should.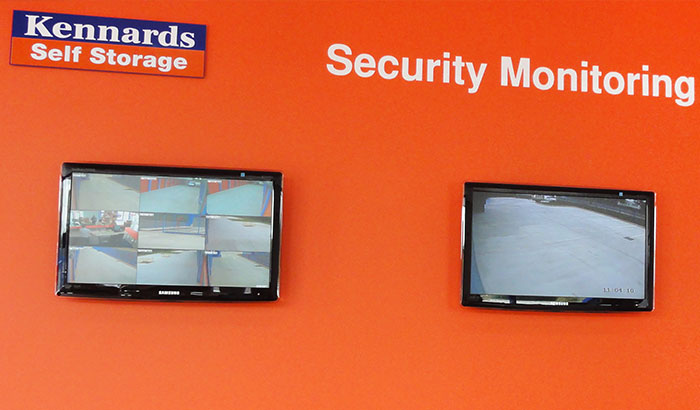 ​

Access Control Systems
Sophisticated computer controlled access systems are installed in most locations. This system only allows Kennards Self Storage customers onto the property.
Each customer is given a unique P.I.N. which identifies and authorises entry through the automated gate system. In many locations this is also integrated with our individually alarmed storage spaces.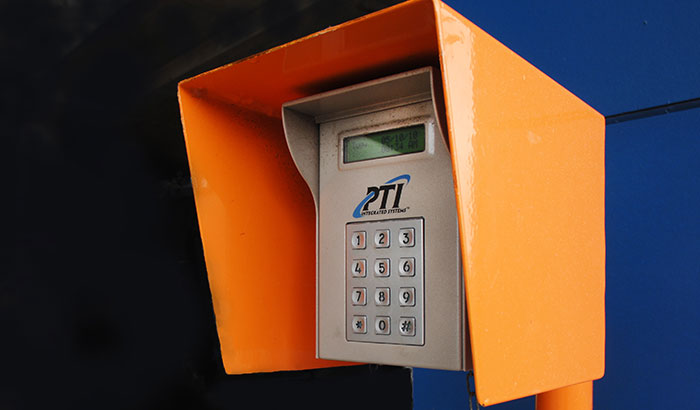 Individually Alarmed Storage Spaces
The Access Control System is also integrated into a sophisticated alarm system connected to every single storage unit. This system provides the highest level of security in the self storage industry.
Effectively, each space has an alarm which is armed for protection when the customer is not on site.
The space is only disarmed by the customers P.I.N. when they arrive on site. It is re-armed on departure.
* Not at all locations

Daily Lock Checks
At Kennards Self Storage we undertake lock checks of every lock, every single day. This is a simple and effective practice to deter problems and monitor the condition of the space.
Security systems are obsolete if they do not work. We have a regular regime of system sweeps to reveal faults and problems. Any problems revealed are then rectified.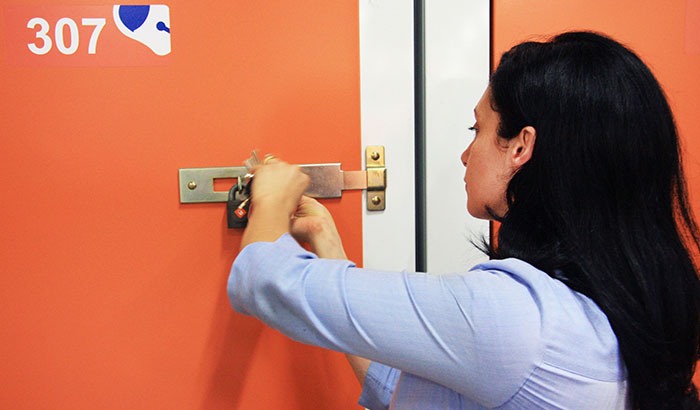 Padlocks
Your padlock is a very important barrier and protection for your belongings.
The Garrison Series of padlocks exclusively available at Kennards Self Storage have been chosen to best accommodate the self storage environment. Our decades of self storage experience have allowed us to offer the best solutions and best value.
The locks are durable and robust. They are chosen for their corrosion resistant materials, such as brass and stainless steel; anti-pick mushroom pins and hardened shackle.
To learn more about the Guardian series click here.