Packing, Moving and Storing Made Super Easy
We offer a comprehensive range of products to make your packing easy and protect your valuables. Every Kennards centre has a Box Shop with identical product range. The range includes wraps, bubble, paper, tape, pens, knives and blankets.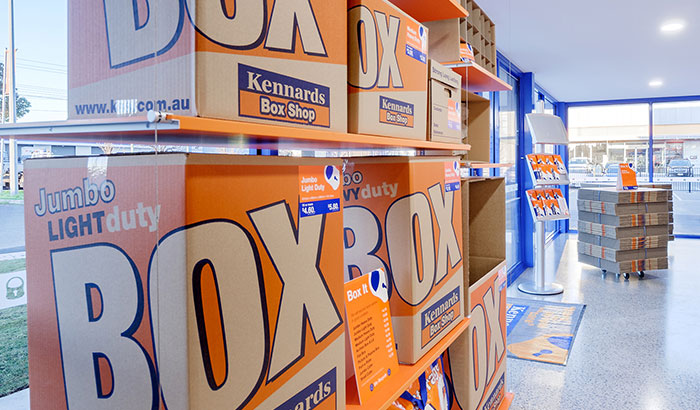 Boxes: Use-or-Return
We know it's hard to estimate the quantity you need so we offer a full refund on unused boxes. This gives you Risk-Free box buying. No need to worry if you have too many, while saving you the hassle of multiple trips to get more boxes. You can return your boxes to any Kennards Self Storage centre.
Boxes: Save 20% on 10 or More
When you purchase 10 or more boxes you will automatically save 20%. You can mix-and-match your boxes for your own requirements too. The 20% saving applies to any combination.
Boxes: Buy-Back Used Boxes
To save you money we offer to buy back your boxes from you.
This greatly reduces the cost of the boxes and saves you money. You can return your boxes for buy-back at any Kennards Self Storage centre in Australia (or New Zealand)
Boxes: Pre-Loved Boxes Available
We buy-back boxes, so we can also offer cheaper pre-loved boxes to help save you money. Availability of pre-loved boxes varies.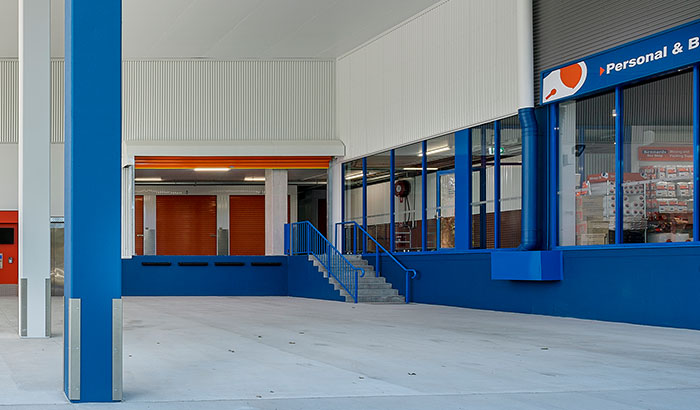 Click & Collect
The easy and economical way to buy your moving supplies. Complete your order online and pick-up from your nearest Box Shop. Every Kennards Box Shop has convenient store front parking adjacent to the store. We have locations everywhere and very easy to find.
Delivery to Home or Work
To save you time, we can deliver boxes to your door. Box Shop delivery is available in major metropolitan areas. For orders over $300 delivery is free. Delivery is normally the next business day.