Chinese New Year is fast approaching. The celebration commences on Friday 12th February 2021. 2021 is the year of the Ox. In typical CNY greeting "Sun Nin Fai Lok and Gung Hei Fat Choi" translated to "Happy New Year and Wishing you prosperity and wealth".

The Ox is the second position in the 12 Zodiac signs in the Chinese Lunar Calendar. The Ox signifies diligence, dependability, strength and determination. Here are some celebrities you may know that were born in the year of the Ox, Christiano Ronaldo, Barack Obama, George Clooney, Keira Knightley, Kate Beckinsale and Jack Nicholson to name a few.

The Chinese are quite superstitious and follow traditions and positive feng shui closely. The New Years celebrations go for 14 days straight. There are 8 Rituals and Customs when it come to Chinese New Year Celebrations:
1. Catch up with family and friends.
2. Brighten up your wardrobe with some bright colours.
3. Share the wealth with loved ones (giving and receiving red packets)
4. Watch a traditional lion dance or fireworks show.
5. Clear out last year's clutter and splurge on new items.
6. Chow down on festive treats.
7. Visit the Lunar New Year markets.
8. Pray at the temple.
In true tradition Mum and the kids will be making preparations for the food and feast that will be devoured on the 12th February 2021. As for Dad he is usually tasked with the job of decluttering the house in preparation for visitors and better feng shui for the new year.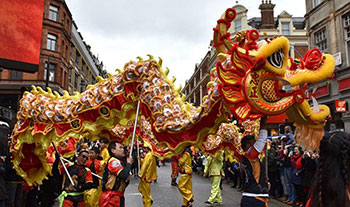 In typical Dad form, this is usually left to the last minute, over the year many dad's have discovered Kennards Self Storage as the place to go for storing their goods as they declutter and make space at home.

Kennards Self Storage have 95 storage locations across Australia and New Zealand. They offer many storage solutions for their customers. Storage lockers ranging from 1sqm to storage units over 200sqm in size. Picture needing just that little bit of extra space to help you declutter, be it a quarter garage, half garage for full garage size storage unit, Kennards Storage has you covered.

Some of the features the centres offer include individually alarmed storage units, 24hr access 7 days a week, individual pin code access and much more.

The 24hr access 7days a week is a favourite for the last minute dads that need to put further items away to keep you know who happy 😊

The Box Shop is handy for those not so organised and require packing materials and boxes, there is a large range of packing boxes available and Kennards will even buy the boxes back from you when you have finished with them.

Visit kss.com.au or kennards.co.nz