City Overview
The city of Auckland is New Zealand's most populated city and the tourist gateway to the Land Of The Long White Cloud. With a population of 1,495,000 people it represents approximately one third of the entire population of New Zealand.
Positioned at the northern end of New Zealand North Island Auckland is relatively warm and considered to be in a sub-tropical climate zone. It also boasts being one of the few cities in the world with two harbours, one accessing the Pacific Ocean and the other the Tasman Sea. Auckand by night picture courtesy of Chris Gin

A marine playground, Auckland enjoys a generous 3,100km of coastline, which means access to the water is relatively easy from most neighbourhoods.
Auckland also ranks third among the liveable cities leaderboard.
Source:

www.aucklandnz.com
www.newzealand.com/au/auckland
www.wikipedia.com/wiki/auckland

Fun Facts and Trivia about Auckland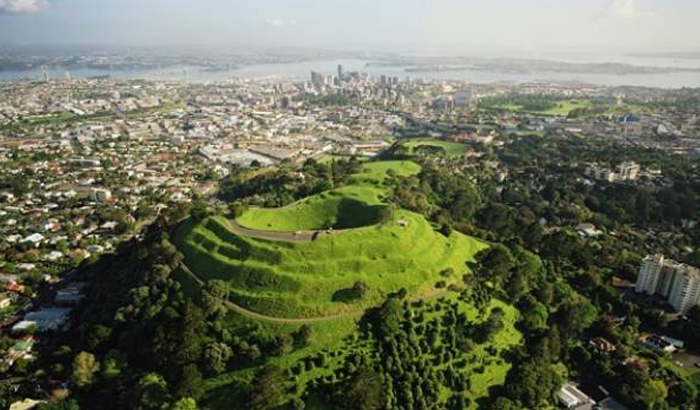 Volcanic Fields Auckland picture courtesy of Stuff.co.nz

Relocating
Arrival in Auckland you will find yourself in a modern sophisticated first-world city that also comes with the easy access to beachside villages and country hamlets.
Housing options vary. There is growing supply of apartments, particularly surrounding the CBD. In addition, new and established free standing dwellings are available.
Auckland has very strong appeal for immigrants to move to. This has been putting pressure on the housing market for several years.
Quotable Value recently rated Papakura, Manukau Central and Manuatu North West as the most affordable suburbs in Auckland.
Source:
www.qv.co.nz
Schools
Auckland has a mixture of state schools, private schools and integrated (partly state-funded) schools.
There are 55 secondary schools available in Auckland. To learn more:
Auckland NZ Where You Can Study

To learn more about school performances and to find a school go to Education Counts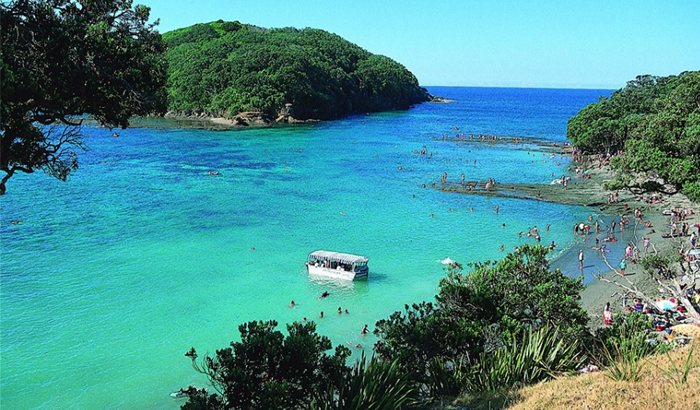 Goat Island Marine Sanctuary near Auckland picture courtesy of Save My Bacon

City Resources
Getting around
Employment
Auckland News