Phone, wallet, keys….. hand sanitiser? As I packed up my laptop for the day and looked outside ready to leave, a once bustling street was bare.
Our office, in the bustling hub that is Macquarie Park, Sydney had become a ghost town. Streets lined with office complexes were empty, team members told to hand in the their access passes or to stay home until further notice. It was out of this world!
For years friends have always been fascinated with my attraction to the storage industry, they would say things like "Storage? What is it that holds you there, really? After 15 years' experience in the business, I'd often provide a well-worn reply "there's more to it than you think" You'd be surprised how many people we help" It's the human stories and company culture that keep us here.
This rang true during the early stages of the COVID-19 pandemic. Self Storage was an essential service. We were working with all kinds of critical business and industries to ensure their operations could continue.
Over the subsequent days the phones were ringing with more and more businesses needing our help. Hospitality operators where the first effected. I don't imagine the late Neville Kennard pictured the business model that he introduced to Australia would provide support to small business in a pandemic but that's the exact beauty of the business model he did create. We worked closely with these customers in the early days, those that needed to reduce or resize their space could do so easily. Business storage units at Kennards Self Storage means there is no lease. Moving in, moving out, upsizing or downsizing – you can do it in a minute.
The next wave soon followed. Retailers with shopfronts, leases; bricks and mortar establishments started knocking on the door. These retailers were upfront about their situations and made quick, hard decisions to ensure their survival. I couldn't be more proud that we were there to help them do that. The majority of customers that came to us in this situation kept it simple – "I've shut my shop, got out of my lease and am going 100% online. You guys have helped me in the past. I need more space now!" From customer-facing operations to running a business from a storage unit, we had their back.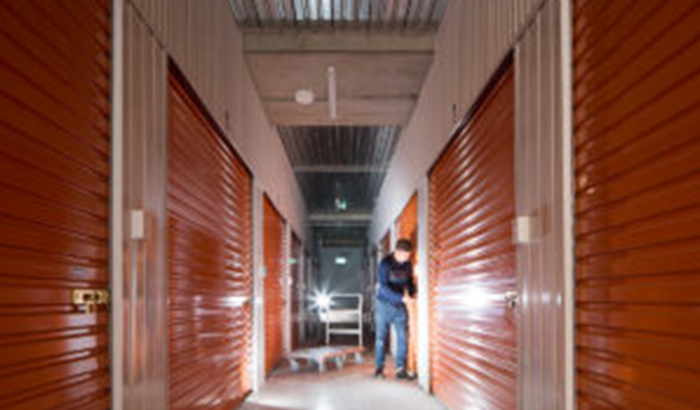 While the pandemic and shutdowns brought about the initial toilet paper fights, and we all had to learn how to socially distance, I still feel the shock and impact to Australia brought out more good in us than I think anyone expected. Some time ago, Kennard's positioning message is; "Store with People Who Care. We are Creating the Space for Change". I witnessed this with our team and our customers. It was wonderful seeing it. It was more wonderful to be part of it. To see the relief in customers faces as their lives changed and their businesses transformed all with the help of a simple storage space will stay with me forever.
Our model has allowed businesses to keep trading and often at a fraction of the cost. Long term storage, short term storage, big or small. We have a little something for everyone no matter your industry.
Now, a few months on and slowly the streets of Macquarie Park are becoming busier, office spaces are reopening and cafes have their seats back. Field teams around the country are back on the road and ques in shops are starting to ease. And, like a hotel, (except for your goods) we're there when you need us!
We have 93 locations around Australia and New Zealand housing many different business storage products. Most centres offer 24/7 access, individually alarmed spaces, complimentary delivery receipt and dispatch and moving equipment for pallet and boxes
If your looking for cheap storage, our storage solutions will have you covered.
So as my travel time has now returned to normal I still know one thing for sure, the check of phone, wallet, keys, AND hand sanitiser are here to stay.