City Overview
The Manawatu Region is a local government district in the Manawatu-Wanganui Region in the North Island of New Zealand.

The district is based on the town of Feilding and includes most of the area between the Manawatu River in the south and the Rangitikei River in the north; stretching from slightly south of the settlement of Himatangi in the south, to just south of Mangaweka in the north; and from the Rangitikei River to the summits of the Ruahine Ranges in the east. The district does not include the area around Foxton, Foxton Beach or the mouth of the Manawatu River. It also excludes the area around the city of Palmerston North (including Ashhurst). The Region has an area of 2,624 km².The population of the district is 30,800 (June 2018). Manawatu Gorge Scenic Reserve, picture courtesy of Department of Conservation

The iconic Te Apiti – Manawatu Gorge is a must visit, and allows you to discover ancient native bush and a land steeped in legend. You can explore this mythical land by foot, bike, jet boat or horseback.
The urban city of Palmerston North is home to the New Zealand Rugby Museum, Te Manawa – Museum of Art, Science and History, and a prominent collection of art galleries. Sit back and enjoy the internationally recognised theatre scene that provides entertainment for all genres - all of which go hand in hand with the colourful array of cafes and dining options. If you're a garden lover there are some fabulous public and private gardens to see, including one of the top rose gardens in the world. And a little way down the road around Horowhenua you'll find such quirky attractions as an owl park, a farm devoted to Clydesdales and a fully operational Dutch windmill.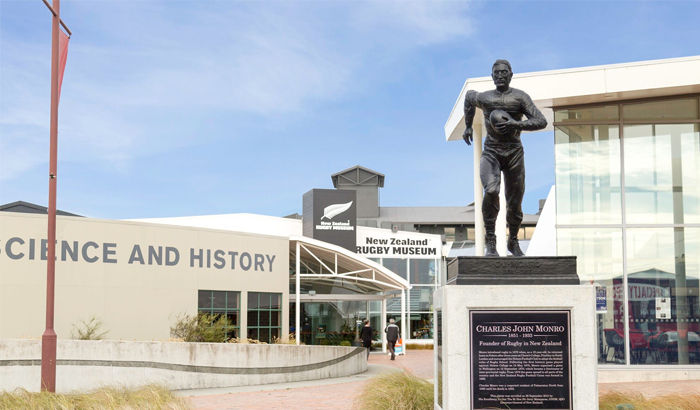 New Zealand Rugby Museum, picture courtesy of Palmerston North City & Manawatu
Source:
https://en.wikipedia.org/wiki/Manawatu_District
https://www.newzealand.com/au/manawatu/
Fun Facts and Trivia about Manawatu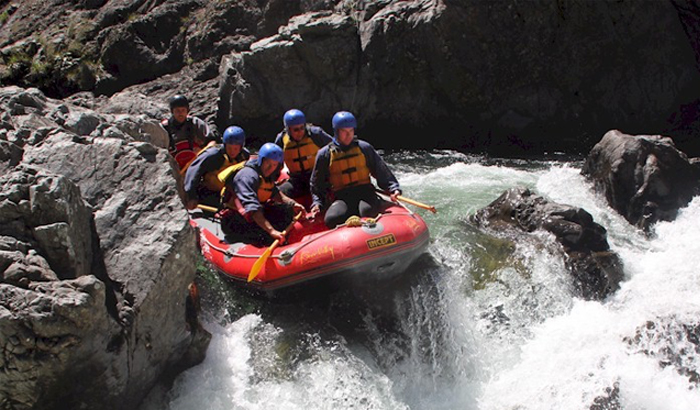 Grade 5 White Water Rafting on the Rangitikei River, picture courtesy of Traveldrift.
Weather in Manawatu
During the months of January and February you are most likely to experience good weather with pleasant average temperatures. On average, the warmest month is January and the coolest month is August. June is the wettest month. This month should be avoided if you don't like too much rain. February is the driest month.
Source:
https://weather-and-climate.com/average-monthly-Rainfall-Temperature-Sunshine,palmerston-north,New-Zealand
Relocating
Palmerston North city and Manawatu is a fantastic place to live and work, offering a combination of rural and urban living, with a diverse community.

In Palmerston North, more than 130 different languages are spoken here, and our cultural diversity is celebrated through events like Festival of Cultures and Ethkick, a football competition featuring teams from around the world. Centrally located in the Lower North Island, Manawatu has a variety of key industry sectors offering employment.
Source:
https://www.manawatunz.co.nz/live-work/moving-here/
Schools
Manawatu contains numerous small rural primary schools, some small town primary and secondary schools, and city schools in the Wanganui and Palmerston North areas.
Community Service
Palmerston North Community Services
City Resources
Getting Around
Horizons Regional Council Bus Timetables
Palmerston North City Council - Getting around Palmerston North
City Sightseeing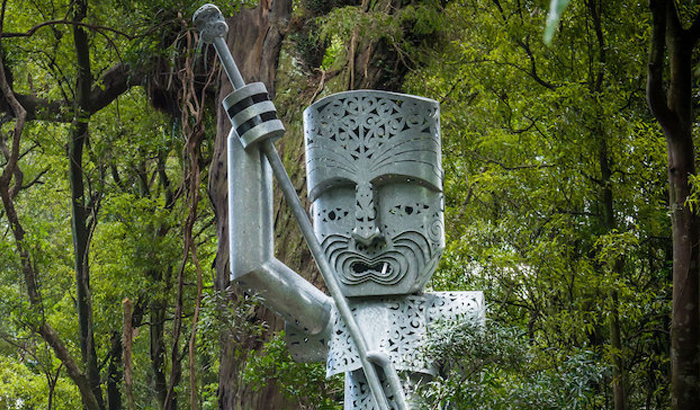 The Whatonga Sculpture Manawatu, picture courtesy of 100% Pure New Zealand.

Employment
Auckland News