City Overview
Wellington, the capital of New Zealand, sits near the North Island's southernmost point on the Cook Strait which is renowned for dishing out strong winds giving the city the nickname "Windy Wellington".
A compact city, it encompasses a waterfront promenade, sandy beaches, a working harbour and colourful timber houses on surrounding hills.
Celebrated as the country's creative and culinary capital, Wellington is nestled between two of New Zealand's finest wine regions and boasts some of the best coffee and craft beer on the planet.
Locals love Wellington's dining culture, accessible waterfront, city markets, walking and biking trails. And as many a Wellingtonian will tell you, you can't beat Wellington on a good day.
Wellington is a sophisticated, modern capital city with global reach, yet with the warmth and personality of a village. No wonder Wellington often ranks highly in the words most liveable cities lists. Wellington City. Picture courtesy of Flickr, Kyle Bland
Source:
http://www.newzealand.com/au/wellington
Fun Facts and Trivia about Wellington

• Total population is close to 500,000 people which is about 10% of New Zealand's population
• 25% of the population has been born overseas
• Wellington is the southernmost capital in the world
• Along with the rest of New Zealand, Wellington is the second place after Tonga to see in the New Year.
• Wellington lies on a number of fault lines making it is always prone to seismic activity
• Wellington replaced Auckland as the capital city of New Zealand in 1865.
• Wellington has more cafes, bars and restaurants per capita than New York
• Wellington has 363km of mountain biking and walking tracks
• Thorndon a suburb of Wellington is home to New Zealand's oldest public bar, The Thistle Inn, where it is said that Maori chief Te Rauparahaused used to pull up his canoe and stop for a drink
• The post office still accepts the Maori name for Wellington, Te Whanganui-a-Tara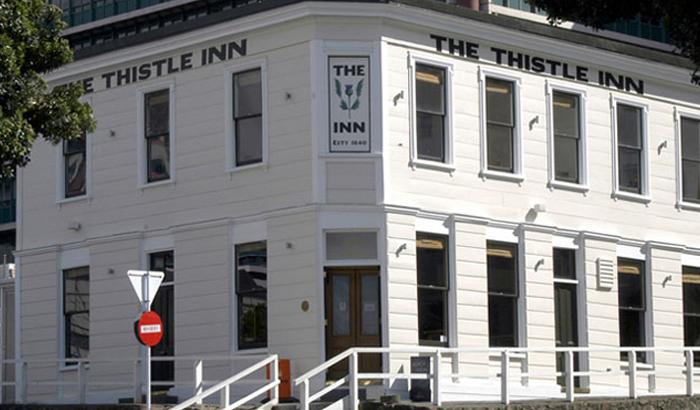 Thistle Inn Thorndon Wellington. Picture courtesy of Thistle Inn

Weather in Wellington
Wellington enjoys about 83 days of sunlight each year, slightly more than Auckland, 30% more than London and slightly less than Melbourne, Australia.
In summer you can expect the hottest days to reach around 26C typically in January and February. April and May are typically the wettest months although still have mild temps in the low 20's.
Winter weather maximums hover around the 16C mark with a low of 6-9C, quite chilly but generally frost free.
Certain times of year the wind can get wild as well due largely to its geographical location at the mouth of Cook Strait. Thus fuelling the city's reputation as the windiest city on earth!
However extensive research of weather records has found that in-fact strong gusts hit the Wellington region on average less than one day a week. Winds of 38kms or more only occur about 11% of the time.
The city also boasts many more fine days in amongst the wind-swept ones than many of its rival global windy cities.
As a seasonal guide these are the average temperatures for Wellington you can expect.
Summer Weather: Dec–Feb
Average Min: 13C/55F Average Max: 20C/68F
Autumn Weather: March-May
Average Min: 11C/52F Average Max: 16.5C/61F
Winter Weather: March-May
Average Min: 6.5C/44F Average Max: 11.5C/53F
Spring Weather: Sept-Nov
Average Min: 9C/48F Average Max: 15.5C/60F

Source:

http://www.stuff.co.nz

Source:

http://www.wellingtonnz.com
https://www.mydestinationwellington.com
Relocating
Wellington's world-class business and trade offer people moving to Wellington a wealth of opportunity on the job front. Home to New Zealand Parliament, a large number of people work for government here. Refreshingly though, government collaborate and work closely with enterprise in this city to just 'get it done' …so they say.
The city boasts almost half of the workforce in knowledge intensive industries, with cutting edge innovation and a booming digital technology industry.
The liveability rating is higher than the national average, with housing being affordable in line with salaries and excellent choices for education and health care for families.
The harbour acts as the main focal point of the inner city. The inner area of Lambton Quay boasts many corporate offices and a hub of worker activity with high rise hotels and apartments.
Taking the cable car from Lambton Quay up to the suburb of Kelburn takes you to an area with homes that have beautiful views of the harbour and city.
Thorndon is the neighbourhood that sits right on the fault line, but is still valued by residents with its beautiful historical buildings.
Mount Victoria and Oriental Bay are inner city suburbs that offer convenience of being close to the city but are quieter and have their own café and restaurant scene.
Further out you'll find Evans Bay which is closer to the airport and Lower Hutt which is a city in itself and accessed via a 15 minute drive on the motorway across from the Wellington Harbour.
Once people moving to Wellington get over the strain, stress and hard-work that comes with any type of physical relocation, Wellingtonians love to enjoy life! The community and services in Wellington allow it's people to do so easily.
For newcomer essentials including information on Bank Accounts, Tax and Driver's License click here.

Source:

http://www.wellingtonnz.com/work
http://www.frommers.com/destinations/wellington
Source:

www.qv.co.nz
http://www.wellingtonnz.com/work
Removalist in Wellington
Finding a great removalist that can provide you with a professional moving job at a reasonable rate can be somewhat of a daunting experience. Being in the storage game, we have a couple of reliable professionals in the Wellington area that we can recommend:
Capital City Movers - 02 7414 9441

Moving your business to Wellington
Wellington is well-connected to government and international business networks, and has an international reputation for achieving more for less.
Wellington has a highly-educated, creative and innovative workforce that will take your business to greater heights. They also have lower operating costs and a range of support organisations to ensure a smooth set up.
For additional information check Wellington Absolutely Positively.

Top Community Services in Wellington
From helping newcomers to Wellington, to women in crisis, families in need, jobs, healthcare and all manner of general information and advice, check the extensive Wellington Community Services directory.
Schools
With over 460 early childhood education options, over 200 primary schools in the 8 school districts around Wellington and several world-ranked universities and technical institutions, Wellington provides a comprehensive and well equipped range of educational facilities.

To learn more visit New Zealand Now

For help with choosing a school go to New Zealand Now Choosing School


City Resources

Chamber of Commerce
Getting around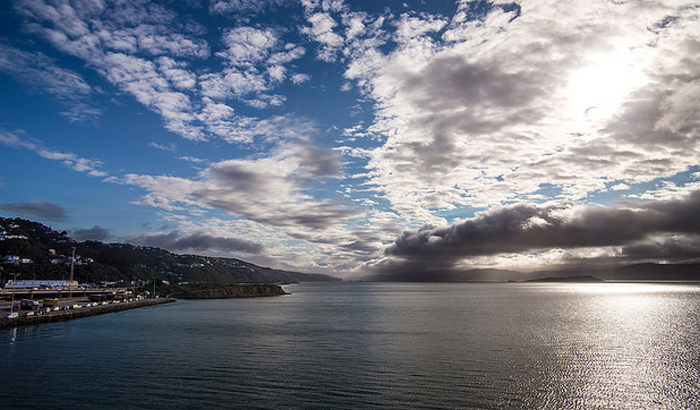 Wellington Harbour. Picture courtsey of Flickr, Shane Michael

Employment
Job Hunting Resources:
Wellington News