Current Opportunities
Our acquisition and development programme includes developing mixed use projects with space available for lease and having surplus land for for sale.

The attributes of this property is consistent with our typical high profile locations and suit many retail and service industry uses.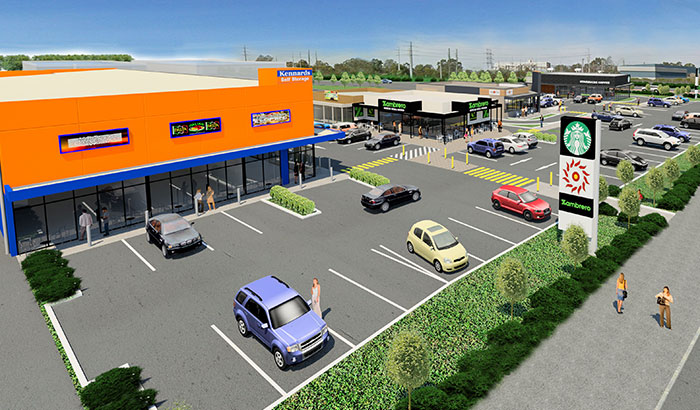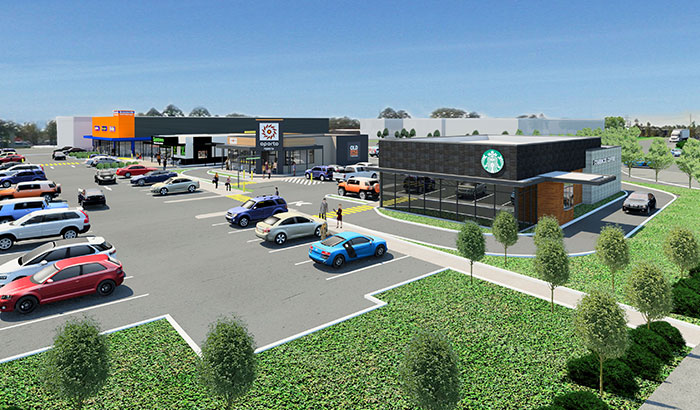 The current properties available for sale or lease include:
Penrith (NSW)
Take-away food and retail premises for lease. Join Oporto, Starbucks and Zambrero on this high exposure mixed use project at Castlereagh Rd Penrith. 2 spaces left. Completion in June 2019.
Craigieburn (VIC)
Takeaway food premises, retail premises, automotive, gyms, bulky goods retail areas 450 - 1100 square metres and Supermarket 1,800 square metres. Available from 2020.
www.colliers.com.au/45144/
Site plan
Warrawong (NSW)
Mini Warehouse Strata Units 60 - 120 square metres for sale. Construction is complete and 50% of the units have now been sold or leased.
To learn more go to: www.mybastion.com.au
Cranbourne (Vic)
Located on Thompsons Rd, this 4,000 square metre corner site will be developed to a users requirements. This project will be adjacent to a new Kennards Self Storage to be developed in 2019-20.
Site Plan

To express interest in any of our additional property opportunities, please email us at properties@kss.com.au